Airport Technology Lab (ATL) Showcase and Hackathon Event (Hybrid)
June 8 – 9, 2023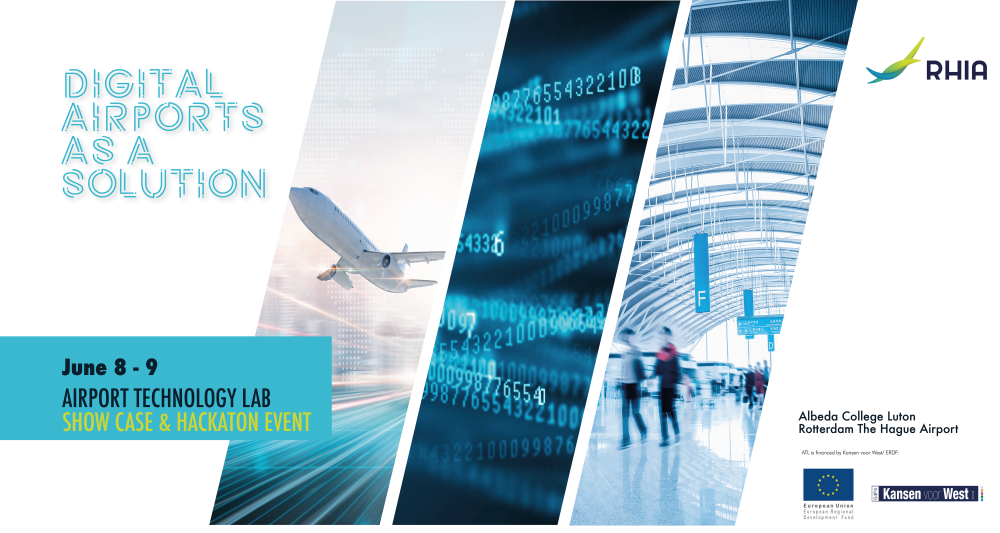 Meet SkyEcho during two exciting days filled with insightful presentations and engaging roundtable discussions at the Airport Technology Lab Showcase event.
The event organised by Stichting RHIA (Rotterdam The Hague Innovation Airport) takes place on Thursday 8 and Friday 9 June 2023 at Albeda Rotterdam The Hague Airport College in Rotterdam.
During the event, Airport Technology Lab (ATL) innovative project results and solutions that have been developed over the past few years will be showcased and there will be a chance to explore ways to transition towards future-proof digital interactive airport. This includes digital twin solutions for airport operations, future scenario planning and a global open data space and interoperability testbed (ATL 2.0) for sustainable, safe, and seamless travel.
This event is a great opportunity to get together, share knowledge, get inspired, and meet like-minded professionals.On Thursday the 8th of June the focus is mainly on the results and outcome value of the ATL projects of past years. The day after on the 9th, new opportunities for innovation and how an extended ATL consortium could launch new relevant digitization projects will be explored. Mark your calendars and join us on site or online on this inspiring journey to help shape the future of travel.
Registration for the event and the Hackathon is possible via the event website.

ATL is financed by Kansen voor West II / ERDF